'63 California Lowrider (Chevy Impala)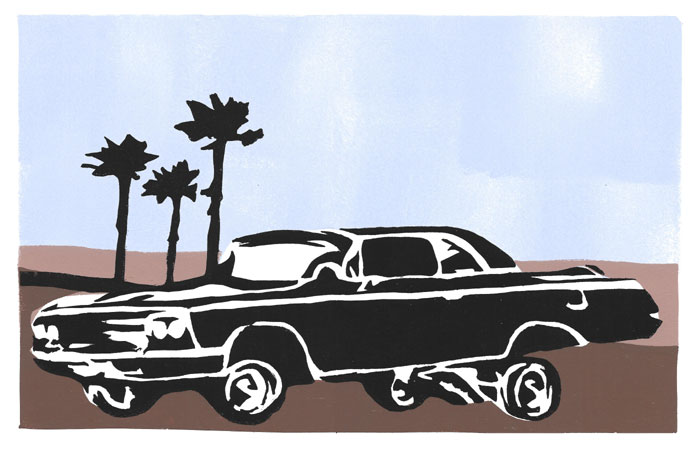 '63 CALIFORNIA LOWRIDER (Chevy Impala)
Stencil serigraph
11"X17"
Signed / numbered
Series of 50
Ink on cover stock
$30
Commissioned by the San Diego Public Library, 700 Eucalyptus Ave, Vista, CA 92084.
Thanks Ceci Rincon, Orquidia Contreras, Vista Library Staff, Daniel Aguilar, and Friends of the Vista Library.
100 of these prints were made and given away
at the Vista Public Library's event "Lowriders at the Library", November 14, 2015.