'59 California Lowrider (Chevy El Camino)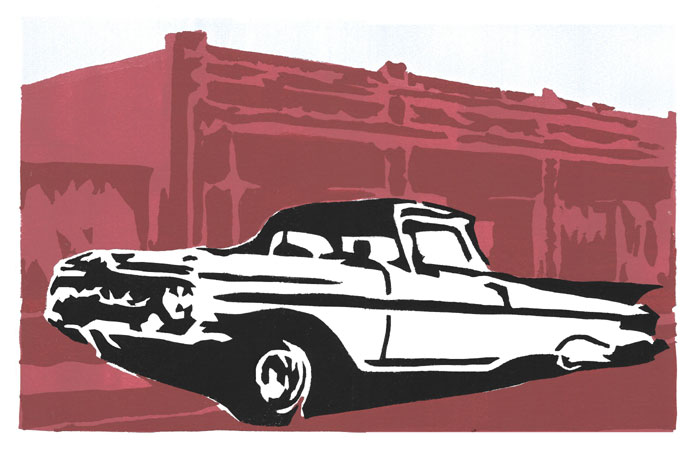 '59 CALIFORNIA LOWRIDER (Chevy El Camino)
Stencil serigraph
11"X17"
Signed / numbered
Series of 50
Ink on cover stock
$30
Commissioned by The San Diego Art Institute, 1439 El Prado, San Diego, CA 92101.
Thanks Ginger Shulick Porcella.
100 of these prints were made and given away on March 5, 2016. A total of of 150 were made.
Pierce Williams printed these at the San Diego Art Institute's event "Inaugural Street Art and Lowrider Festival", at the Jacobs Center for Neighborhood Innovation, 404 Euclid Ave, San Diego, CA.